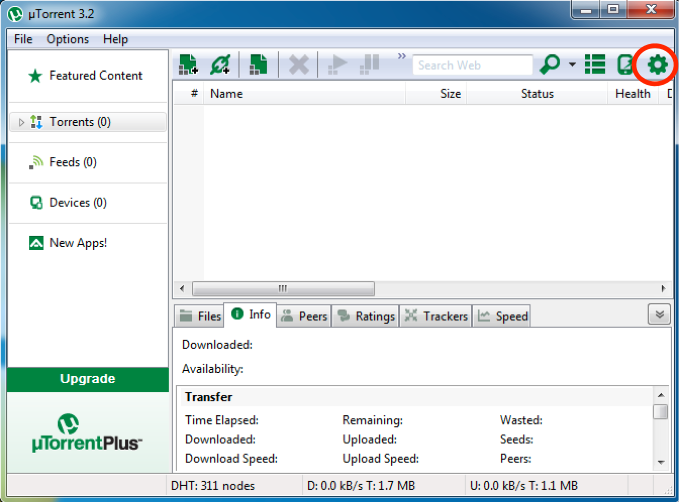 ##The #1 torrent download client on desktops worldwide.
###Why It's Awesome
####Lightweight µTorrent is a little over 1 MB (smaller than a digital photo!). It installs ultra-fast and will never hog your valuable system resources.
####Powerful Want total control? uTorrent offers advanced settings such as automation, scripting, remote management and more.
####Fast Download your files as quickly and efficiently as possible without slowing down your other online activities.
####Bundles Direct access to a over 10,000 artists and 2,000,000 pieces of content. Download media directly from a variety of artists, bands, authors and filmmakers.
SOCIAL MEDIA: Facebook | Twitter | Instagram | Blog
REMOTE PROGRAMS OF NOTE: Android µTorrent® Remote Client | uTorrent Link Sender for Chrome | uTorrent easy client for Chrome
---
Click here to Patreon-ize the package maintainer.
---